About Me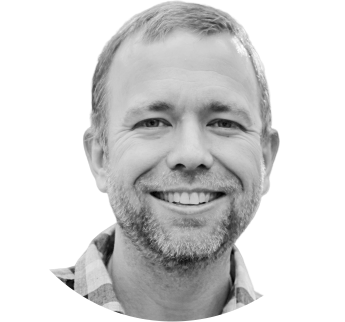 I am a software developer, entrepreneur, husband, and a father of 3. I am also a quadruple amputee.
"Give me six hours to chop down a tree and I will spend the first four sharpening the axe."
Abraham Lincoln
Work
I have a passion for writing software. I enjoy the process of taking a 'big idea' and distilling it down and refining it to an application that fills a need.
My current work has me primarily using: Elixir, Phoenix Framework, ReactJS, and React Native. These are my primary tools at the moment (2023), but I continually "sharpen my axe" by stopping down to learn new languages, tools, and techniques to help ship quality software and deliver products.
Over the years I have worked at several different companies, in many different roles: cofounder, employee, consultant, contractor. Typically these companies have been startups, both bootstrapped and venture capital backed.
If you'd like to talk to me about consulting work, email me.
Business
Over the years, I have started several businesses of my own.
TrackGo
TrackGo was a mobile platform built for service technicians to be able to map & track customers and assets using GPS data. TrackGo consisted of a web backend as well as native iOS and Android apps.
MedSpoke
Medspoke was a platform built to help physicians get and stay credentialed by hospitals & insurance companies. MedSpoke helps physicians keep their licensing and credentialing information up to date so they can focus on caring for their patients.
School's Out
School's Out was an emergency notification service for parents of school children. It was one of the first companies to offer this service to schools (for free!). We sent millions of emergency emails and texts over the years for hundreds of schools. School's Out was shut down in 2018.
CampusWire
CampusWire was a business that spun out of School's Out. It allowed both schools & business to broadcast email, text, and voice notifications to their users. CampusWire was shut down in 2018
Family
I am blessed to have a beautiful wife and 3 kids.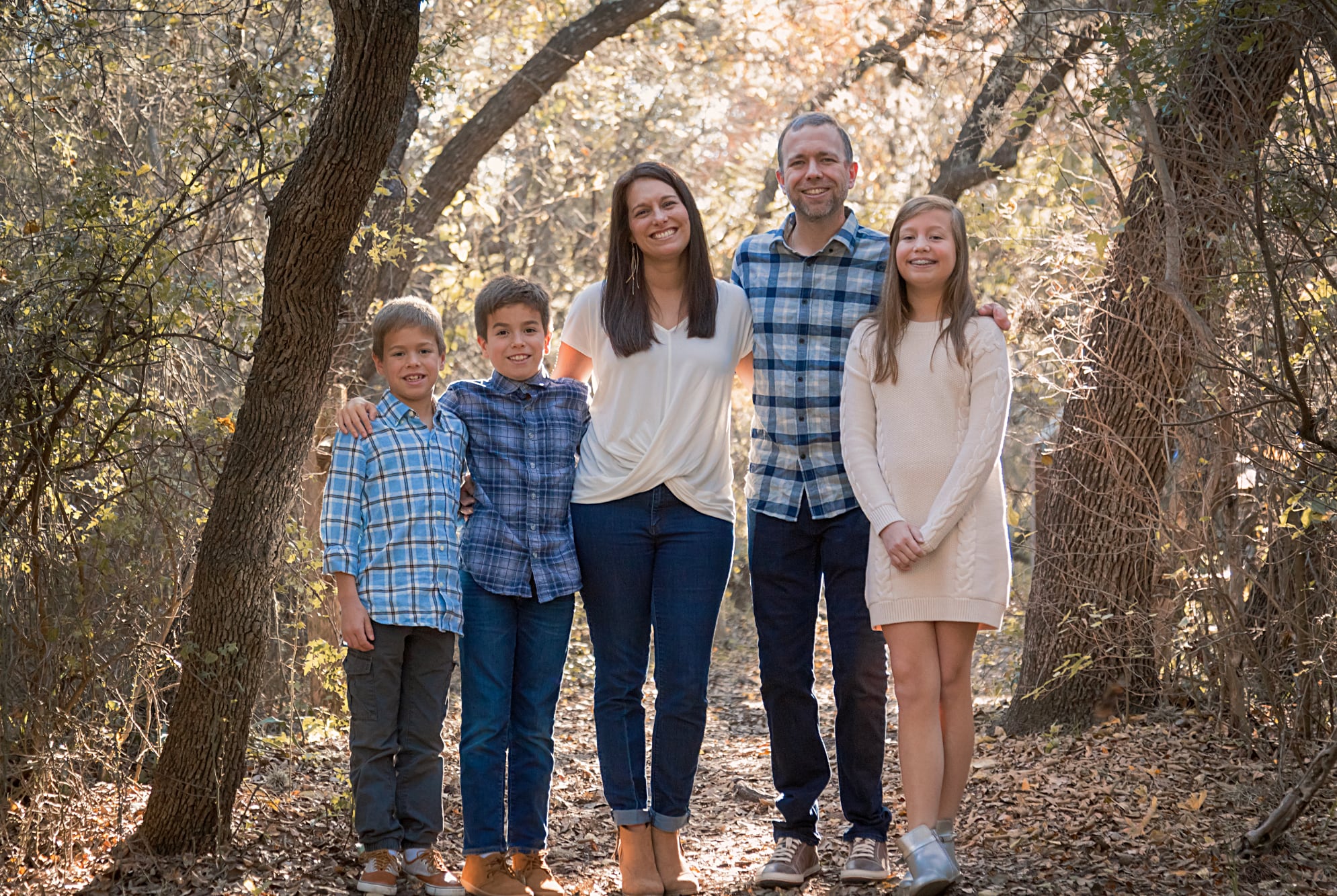 Illness
In January of 2012, I went into septic shock and multi-organ failure due to pneumonia caused by a group A streptococcal infection. I had no underlying health conditions and I thought I had the flu. Within 36 hours of my first symptom of feeling sick, I was intubated in the ICU and in a medically induced coma. I was in a coma for 9 days and was not expected to survive.
By God's grace, amazing doctors, family, and friends I did survive. Unfortunately one of the consequences I suffered was lack of blood flow to my fingers and feet. I had to have all 10 fingers, and both legs amputated.
Sepsis kills more people per year than heart attacks, but it can be tough to diagnose before it is too late. I encourage you to read more about sepsis here.
Being an amputee has opened up opportunities and pushed me to do things that I wouldn't have otherwise done.
In 2016 I had the opportunity of a lifetime to hike up Mt. Kilimanjaro with 8 other amputees.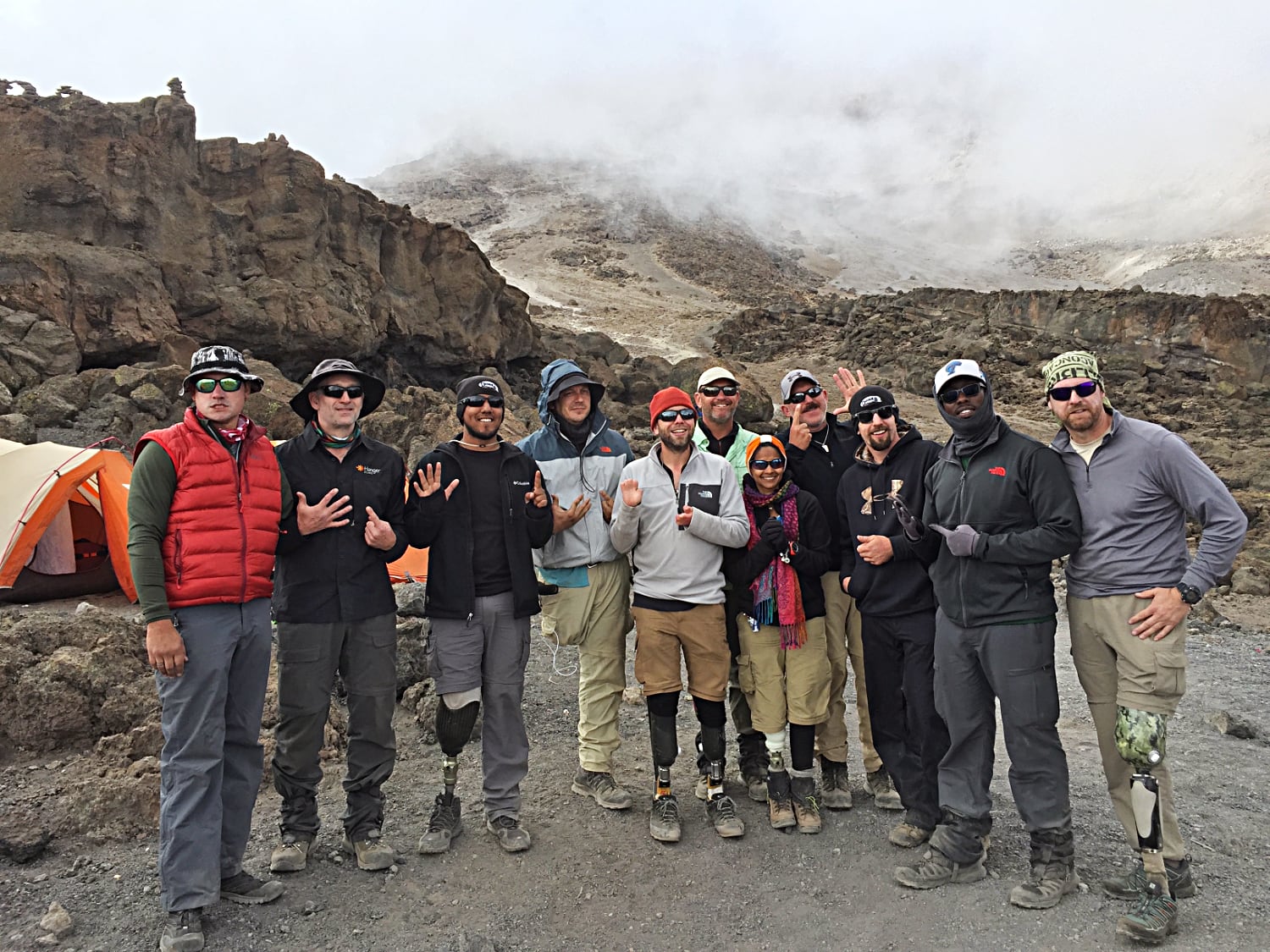 Day 6 of 8 of our hike.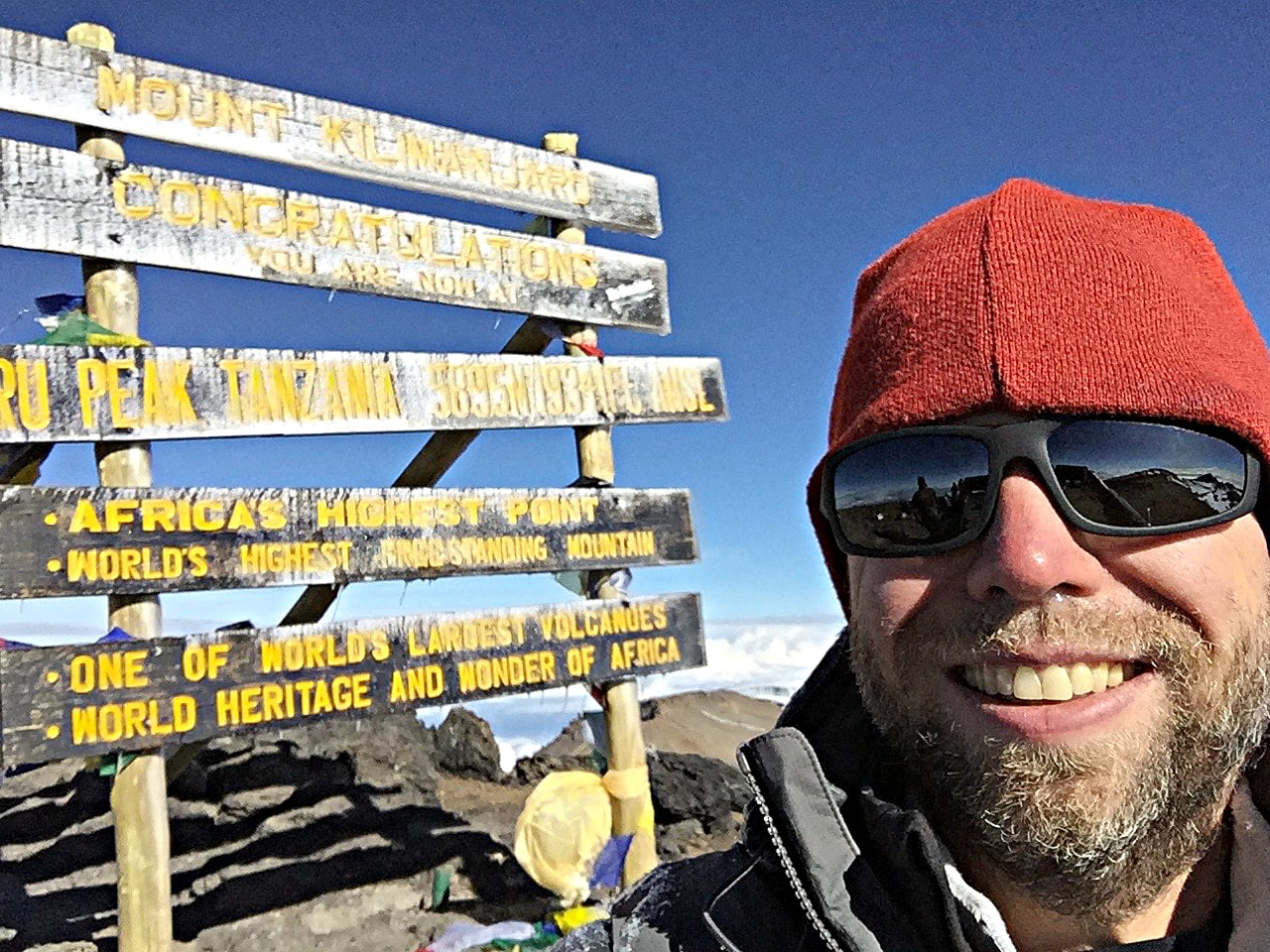 Uhuru Peak - 19,341 ft above sea level. It was the coldest I'd ever been in my life.
We even had a documentary team follow us on our journey. Watch more here.
I had never really been a runner. A couple of years before getting sick I had started to train for a half marathon but had to stop due to a knee injury. I was pretty disappointed because I had started to enjoy running.
After my amputations, I received a grant from the Challenged Athletes Foundation for a pair of running legs. Since losing my legs, I have run 7 half-marathons, and 1 full marathon.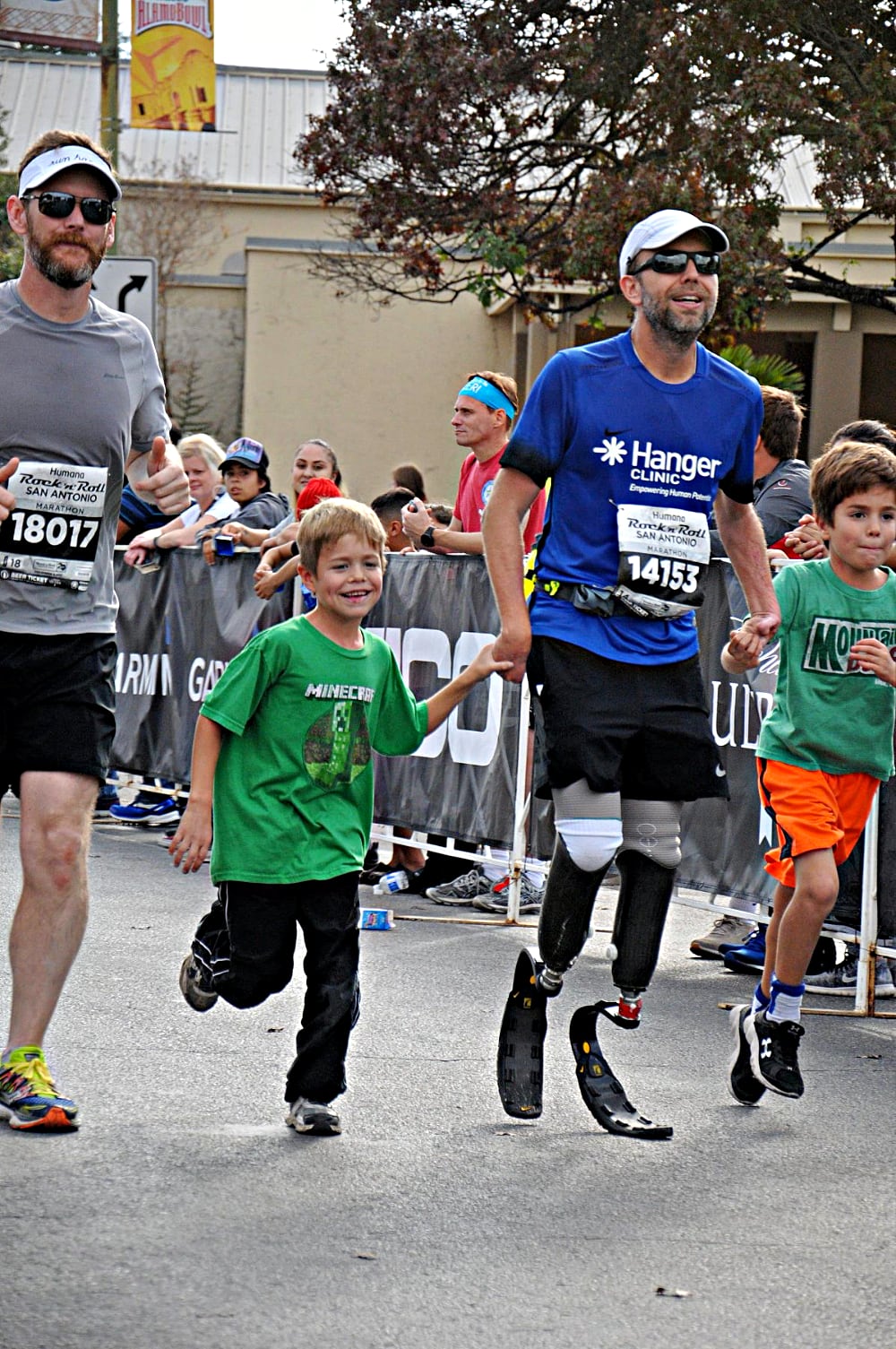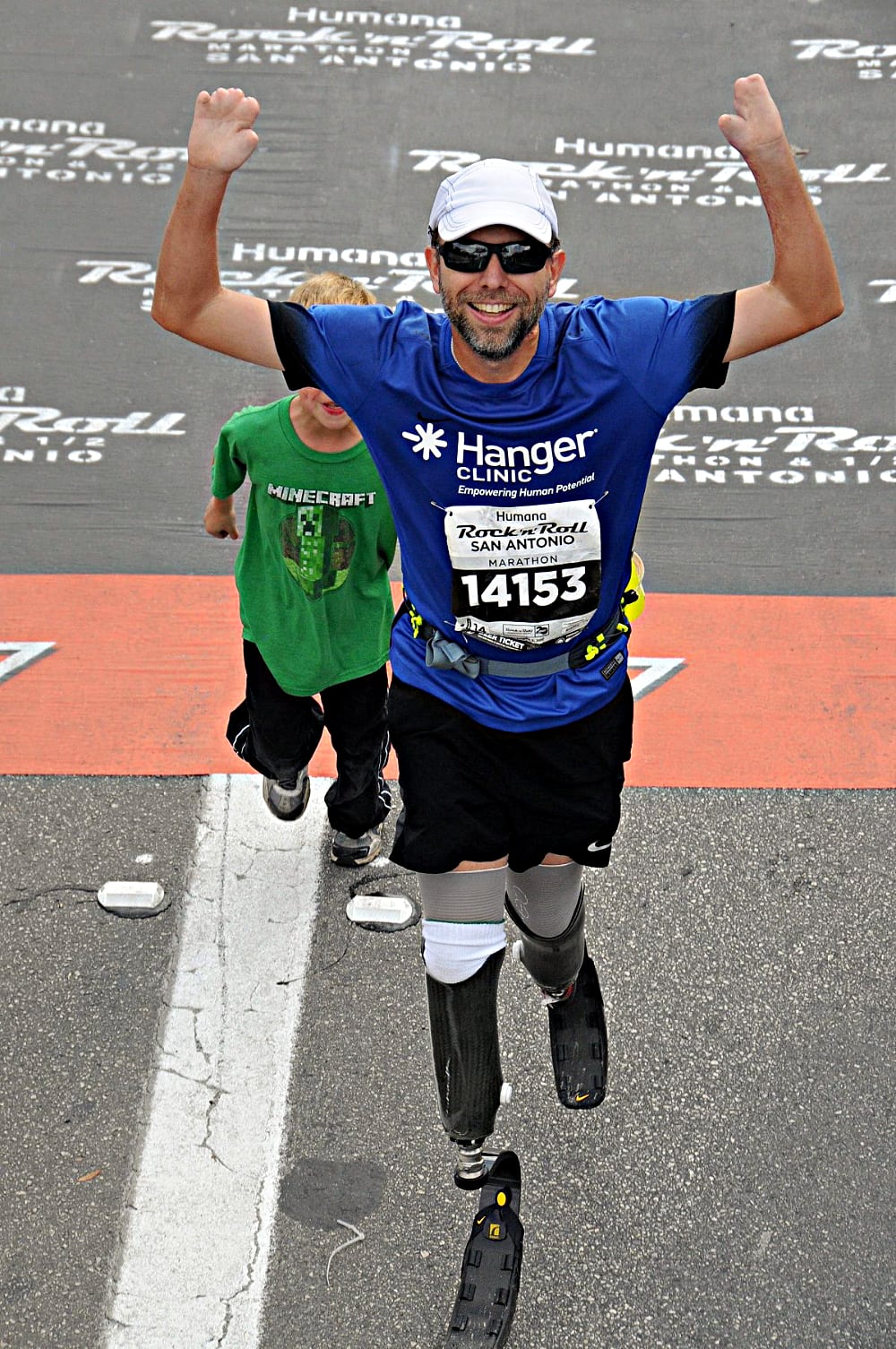 Finishing up the 2017 San Antonio Rock n Roll Marathon with my boys.
One very legitimate question that people often ask is: "how do you write software with no fingers?" The answer is pretty boring. When I had fingers, I was a pretty fast typer. Now, I am reduced to the speed of a hunt-and-peck typist. It turns out, however that coding rarely involves me needing to fly across the keyboard. For long prose I definitely cannot type as fast as I'd like, but there is a growing set of technology to help with this when it actually begins to bother me enough.
For now, hunt-and-peck is fine & it hasn't affected my ability to do my job. This is a huge blessing, and I plan to write about this more at some point in the future.